Power Range:
600 - 1200 VA
Fiabilitate maximă în protejarea sistemelor VoIP.
Gama iDialog Rack este soluția ideală pentru protecția PC-urilor și perifericelor, acasă sau la birou.
iDialog Rack este ușor de instalat și economic de utilizat pentru a proteja:
Echipamente IT, cum ar fi calculatoare personale, centre media și periferice, televizoare, sisteme Home Cinema, receptoare de satelit și digitale terestre, recordere și playere DVD;
Modemuri și rutere xDSL;
Electrocasnice mici.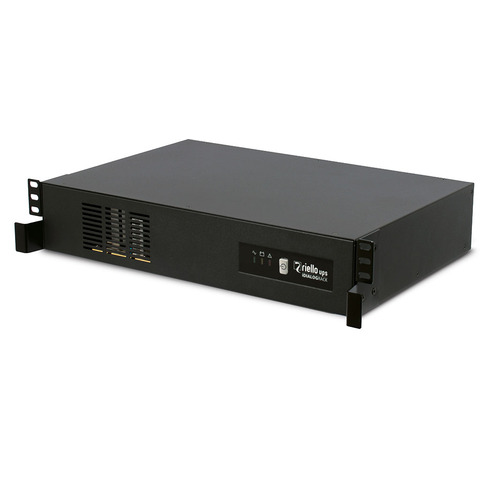 Technical specifications of the model
Caracteristici
Consum redus de energie și eficiență 99%.
Fiabilitate maximă și protecția PC-urilor, datorită softului de supervizare și închidere PowerShield3 care se poate descărca gratuit de la adresa www.riello-ups.com.
Se poate instala pe PC-uri care rulează cu sistemele de operare Windows 10, 8, 7, Hyper-V, 2019, 2016, 2012 și versiuni anterioare, Mac OS X, Linux.
Dimensiuni reduse: datorită formei compacte, iDialog Rack se poate instala oriunde la birou sau acasă.
Silențios: iDialog Rack este adecvat și pentru a proteja echipamente digitale neprofesionale, cum ar fi sisteme home cinema, receptoare de satelit și digitale terestre și playere/recordere DVD.
2 ANI GARANȚIE